Some timeshare owners think that their purchases are the best investment in future vacations they ever make, but they realize that they are terrible investments when they can no longer afford the payments, or they are never able to go to the destination, and that's when they decide to get out of the timeshare anyway they can, and sell the timeshare is always the first choice. Read this article and know the truth about timeshare resales.
Some fraudulent timeshare resale companies scam timeshare sellers with the promise that they have a person ready to buy their timeshare, or they assure that they can sell their timeshare easy. To know the truth about timeshare resales, you can visit:
How do timeshare resales work?
Where can I sell my timeshare?
Timeshare resale scam companies
Tips to avoid being scammed for a Timeshare Resale Company
There are many timeshare resale companies out there. Some are legitimate and some not, so it is important to know the truth about timeshare resale companies. The next are the red flags to detect if a timeshare resale company is a scam:
Beware of upfront fees: When a timeshare resale company asks for an upfront fee to sell your timeshare, be sure that this company is a scam. Legitimate timeshare resale companies do not charge you anything upfront for listing timeshare properties.
"Hot" resale market: Be extremely cautious when something sounds too good to be true. Timeshare resale scam companies will tell you that the market for timeshare is "hot" and that there are lots of buyers waiting for your timeshare.
Unsolicited phone calls: "I see you have a timeshare. Do you want to sell it?" This is the common expression used by these companies when they contact you. If you have never contacted that company and they call you first, it is a red flag.
Unrealistic prices: When they offer you to sell your timeshare, they promise to sell it at a high price, even the double that you paid.
Timeshare Resale Scam Companies
There are lots of timeshare resale scam companies. The next are the timeshare resale companies to avoid:
Platinum Marketing of America
MJS Financial
Diamond Management
Global Resort Connections
Global Golf Connections
General Property Management
Trinity Equity Group
Just like these, there are many more timeshare resale scam companies, but making a research these are the most popular and most scammers.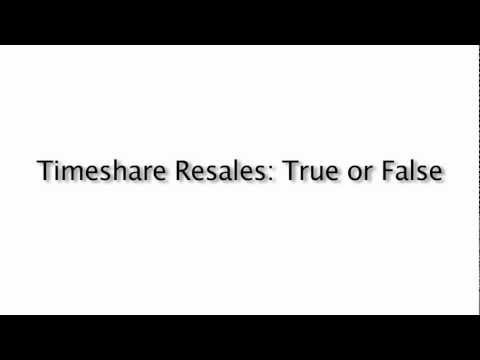 How Timeshare Resale Scam Companies operate
These scammer companies have a very similar way to operate; that's why it is important to know the truth about timeshare resales.
First of all, they will contact you by phone telling you that you can sell your timeshare for an incredible price, because the resale market is "hot" and there are lots of buyers. Once they convinced you they ask you for money upfront, this is for the closing costs, the sales fees, etc. When you pay them, they call you again and ask you for more money to accomplish the process. Once you pay them again, they disappear, if you try to contact them, you will notice that the phone number is disconnected and they do not answer your emails; the company just ran away with your money and you won't hear from them never again.
These companies change their names, web pages, phone numbers and emails frequently. This is because once they scam some owners they change their information to scam many more owners.
These companies does not exist, don't have a building when you can go, they only make contact by phone, and only lasts from 6 months to 1 year before they change their names again to keep scamming people.
Gold Rule: Never trust in any company that asks for money upfront.
If you have a timeshare you don't want, the best solution is the timeshare cancellation. Once you cancel your timeshare you won't have any relation to the resort.
At Mexican Timeshare Solutions, we can help you to cancel your timeshare. With associates very experimented in the timeshare industry, we can help you get out of your situation. Contact us for a free consultation on your timeshare matter.
Information to Share
If you liked this article, please help us to share this information to more people in order to avoid more timeshare scams victims, how?
Share this link http://www.timesharescam.com/blog/220-the-truth-about-timeshare-resales/
If you want to know more about timeshare resales, visit:
Why are prices so low on the timeshare resale market?